Update 01/08/21
Many thanks to all the runners today. Some excellent runs all the way down the field.
Here are the provisional results:
FFCTR Provisional Results 2021
Sunday, 1st August 2021 at 11.30
We now have permission from Natural Resources Wales, Welsh Water and Conwy Council.
 Welsh Athletics are issuing a race licence having accepted our COVID 19 risk assessment.
Race details
This event takes place annually at the Alwen Reservoir (not be confused with the smaller Llyn Alwen).
Sunday, 1st August 2021 at 11.30
With the kind permission of Welsh Water and Natural Resources Wales and the support of,
Entries will be on Fabian4 only
Category prizes plus a technical t-shirt to all finishers.
Limited car parking. Please car share if possible.
Entry £13 in advance only (plus £2 for unaffiliated) on www.fabian4.co.uk. Minimum age – 18 years.
10.7k distance 177m ascent or 6.7miles and 582ft
Llyn Alwen Reservoir OS Grid Reference SH 955530
The Entrance to the parking is OS Grid Reference SH 963522
COVID 19 Code of Conduct
COVID-19 Participant Code of Conduct
2019 Results FFCTR Race Result
2018 results FFCTR2018
2017 results provisional FFCTR – 2017 
2016 results ffctr_2016_results
2015 results alwen_results_2015
Race route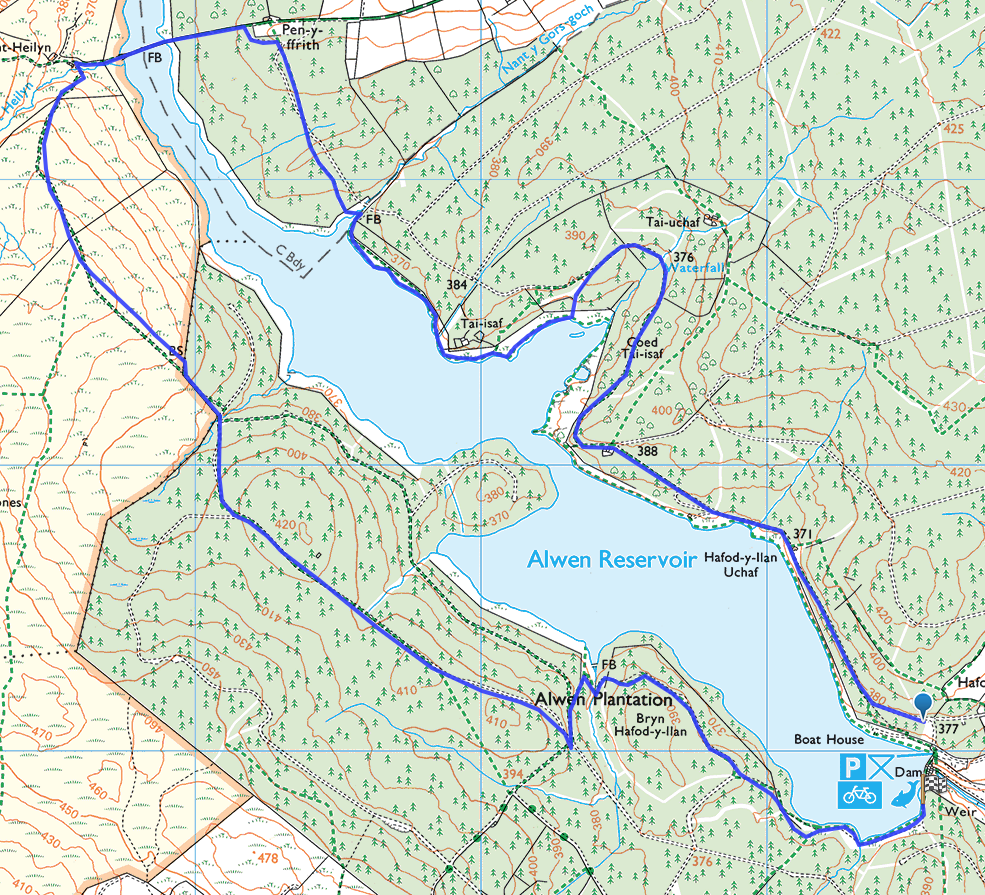 Parking and registration
For 2021 a new parking area has been opened up for us separate from the public access to the Alwen. Access to this parking is from the B4501 opposite the signposted road to Pentre-llyn-cymer. OS Grid Reference SH 963522 Google map link This will be signposted from the B4501 and there will be a marshal at the entrance to give you instructions.
On entering the car park area follow the signs until you come to a large turning circle at the end and then drive back down the track parking on the left facing the entrance. There will be a marshal to help you.
Entrance to the parking area will close at 11:20am before the race. Please make sure you leave the parking area before 2pm as the gate has to be locked when we leave.
Race HQ will be situated near the parking turn around point and this is where you will collect your race numbers. There is a short marked footpath to the race course and toilets.
Volunteer Information
Volunteer Code of Conduct
Volunteer Code of Conduct V3 May 21
Emergency Plan Fairy Freckled Cow Trail Race 2021