Two great races on Friday evening for two age groups: Year 3 & 4 and Year 5 & 6.
There was a dead heat for first in the Year 3 & 4 race boys' category between Elis Martin and Kai Jones. Rose Hayes won the Girls' The full results are below.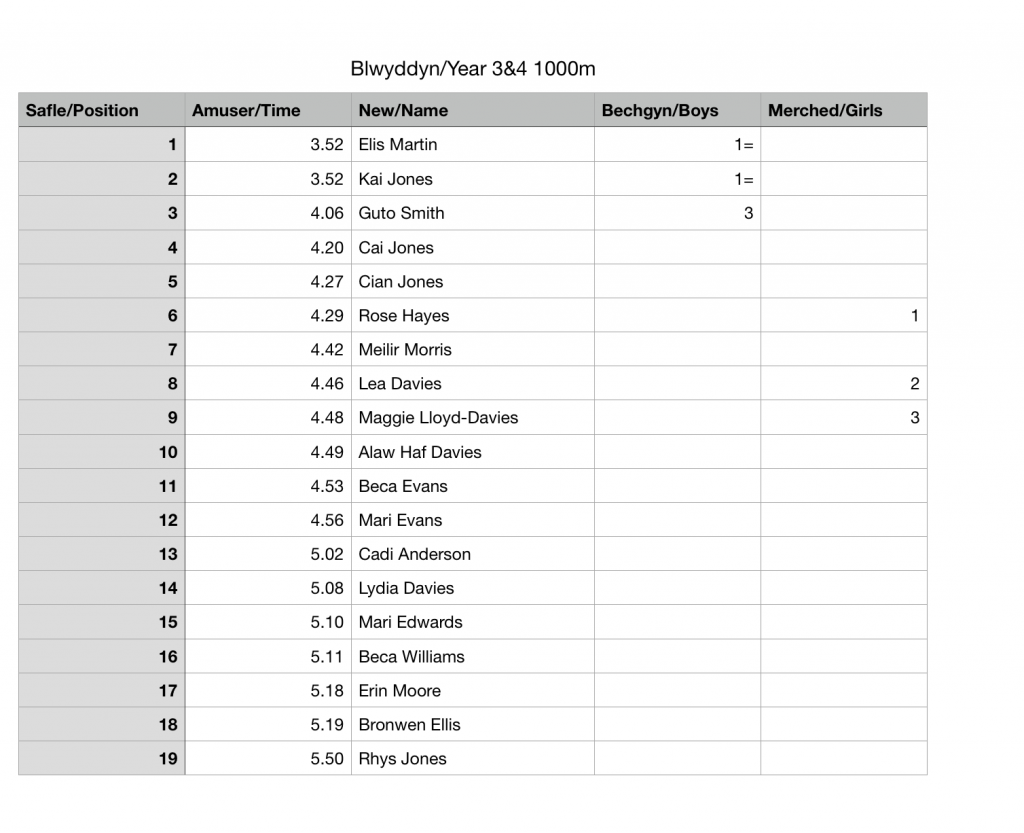 The  Year 5 & 6 race was closely fought too with Morgan Jones timing his race perfectly to finish in front of Maisy Parry.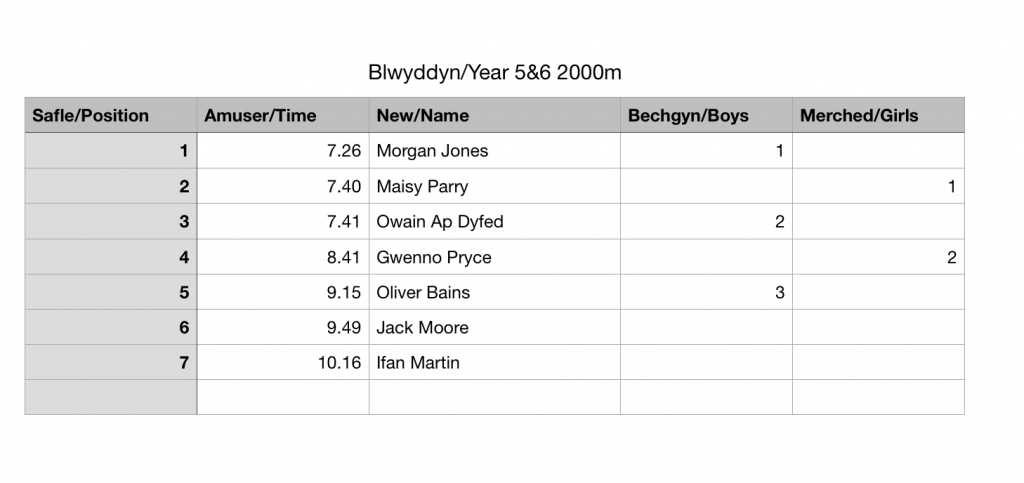 Many thanks to all the children, parents and helpers during the evening.