Saturday was a sad day for many runners in the Vales of Clwyd as it was the 35th and last Bodelwyddan Castle Parkrun due to the grounds no longer being avaiable for this free and volunteer led run for all abilites. Denbigh Harriers were there in numbers with 22 running with others volunteering and supporting. A record turnout was achieved with some runners travelling huge distances to take part.  Joe Welch was a superb 3rd place with Emma Collins coming in as 2nd woman and wining the Age grade race by quite a margin.  The competition between club members enabled Peter Lester Owen, Helen Davies and John Llewelyn Thomas achieve a personal bests. There were age category wins for: Elen Baugh, Mari Williams, Joe Welch, David Baugh, Mel Morris, Emma Collins and Menai Baugh.
Results:
3rd Joseph WELCH 00:19:15
16th David BAUGH 00:21:34
31st Emma COLLINS 00:23:10
36th Mathew JONES 00:23:29
44th Melina MORRIS 00:24:08
47th Tony BENTON 00:24:13
51st Mari WILLIAMS 00:24:24
55th Elen BAUGH 00:24:35
57th Katy BAUGH 00:24:42
59th Victoria WHITEHEAD 00:24:52
84th Ruari BENTON 00:26:02
97th Ian JONES 00:26:26
104th Menai BAUGH 00:26:44
105th Peter LESTER-OWEN 00:26:47
165th Sarah BAYLISS 00:30:02
171st Helen DAVIES 00:30:38
178th Julie ROBERTS 00:31:02
208th Nicola FIELD 00:33:16
242nd John Llewelyn THOMAS 00:35:52
300th Diane LLOYD 00:41:50
301st Mari JONES 00:41:54
347th Volunteer Tail-walker Meirion Wyn ROBERTS 00:57:41
There was one Denbigh Haarrier at Southport half marathon on Sunday. It was billed as flat and fast course , hopes were high for a good time butthere was a strong headwind to rival RunFest last weekend, Dawn Marshall was delighted to comfortably run every step and finish in 2:16:40.
Other Parkrun results:
Florence/Firenze
8th Manfredi TORALDO 00:22:40
Kingston
245th Sian PRITCHARD 00:29:36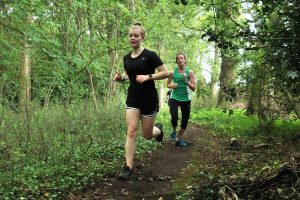 Mari Williams chasing Elen Baugh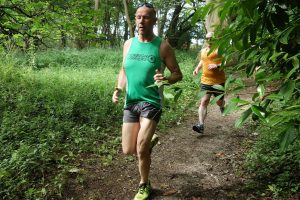 Ian Jones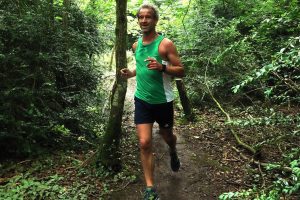 Mat Jones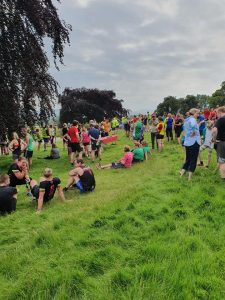 The finish of Bodelwyddan Castle Parkrun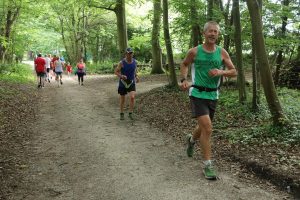 Peter Lester-Owen